17/05/16
Back from Belgium ... that was great! we shared the stage with really good bands (check out NØFX, Break of Day, Young Hearts, Coma Commander). Thanks to everyone that came out!
We'll release a tape (MC) of FAKE MY DAY!.....yes, that's oldschool.
to preorder click here ... lastexitmusic!
09/05/16
Back from Paderborn.... we had a blast! and to share the stage with punk rock legend TV Smith and the wonderful Moorings was so great. Thanx for the Dukes of the mist for the invitation. And now some words in german (for our hometowners).....
!!!WERMELSKIRCHENER KÖNNEN AB MORGEN (10/05/16) DAS NEUE ALBUM IN DER LICHBILDBUDE, KÖLNER STRASSE KÄUFLICH ERWERBEN.
die CD für 10€ und Vinyl (inkl. Downloadcode) für 14€.
Still ready to download and to order.... our NEW ALBUM - FAKE MY DAY.
Or write us order at skin-of-tears.de
07/05/16
Today... Paderborn - Kulturwerkstatt
Paderborn! we'll bring the new Album, come on and bring your canvas bags!
!!! Für alle Wermelskirchener!!!
am kommenden Sonntag auf "das Fest" wird es das neue Album "Fake my Day" käuflich zu erwerben geben.
Checkt die Lichtbildbude in der Kölner Str.
Erwartet werden 40000 Leute....wenn da nicht mindestens 38000 verkaufte Platten drin sind! ...
Wermelskirchen! supporte deine PunkRock Band.
Still ready to download.... our NEW ALBUM - FAKE MY DAY.
29/04/16
Thanks to all of you who supported us yesterday at Tsunami Club. We had a blast. And now it's time for you to to download our NEW ALBUM - FAKE MY DAY.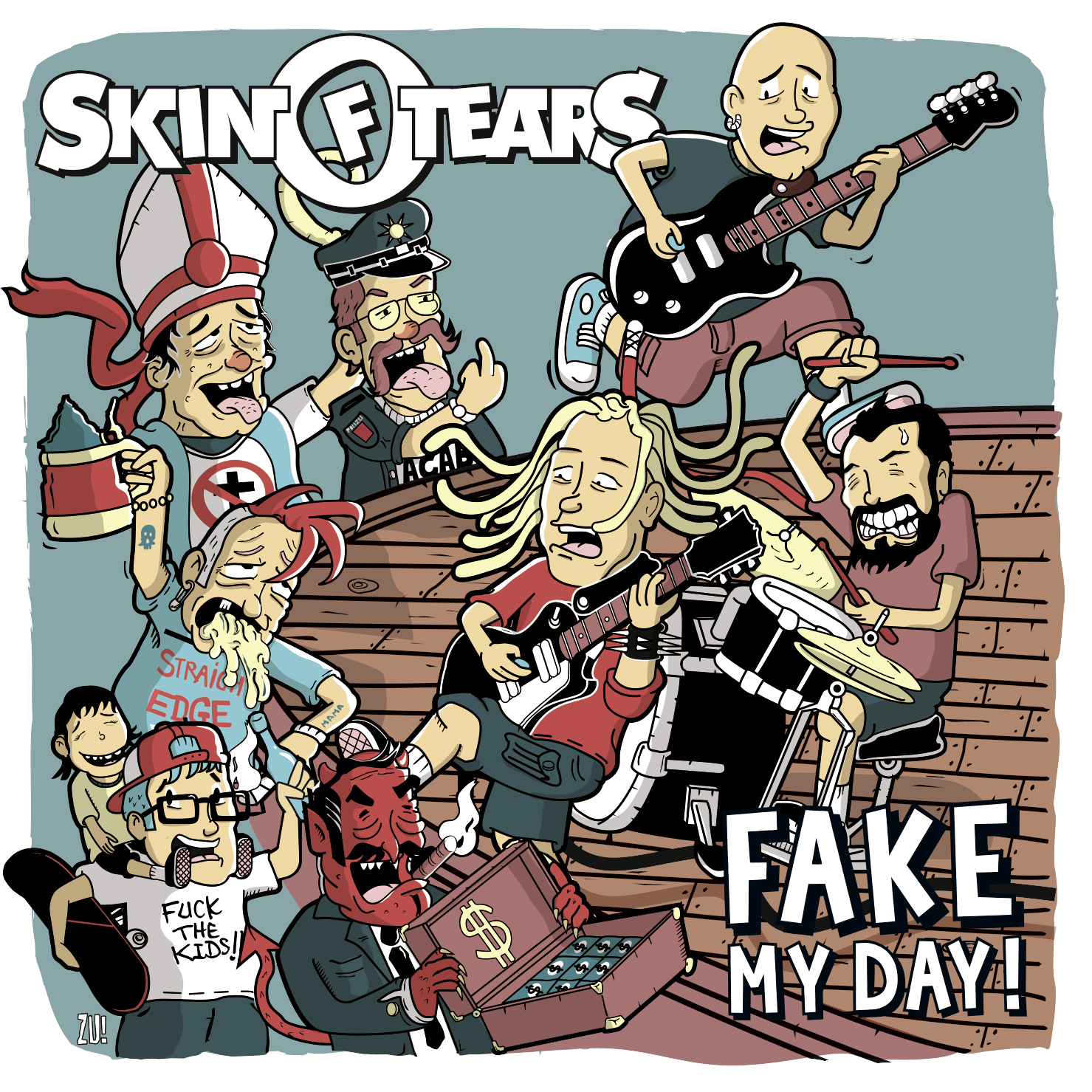 27/04/16
To order our new album "Fake my Day" please write us "order at skin-of-tears .de" or download your digital copy here (from 28/04!)

21/04/16
Our new album "FAKE MY DAY" will be released on 28th april. Available as vinyl, cd and download (and as mc!).
We will play a release show!  28/04/16 - Tsunami Club - Cologne + Astpai.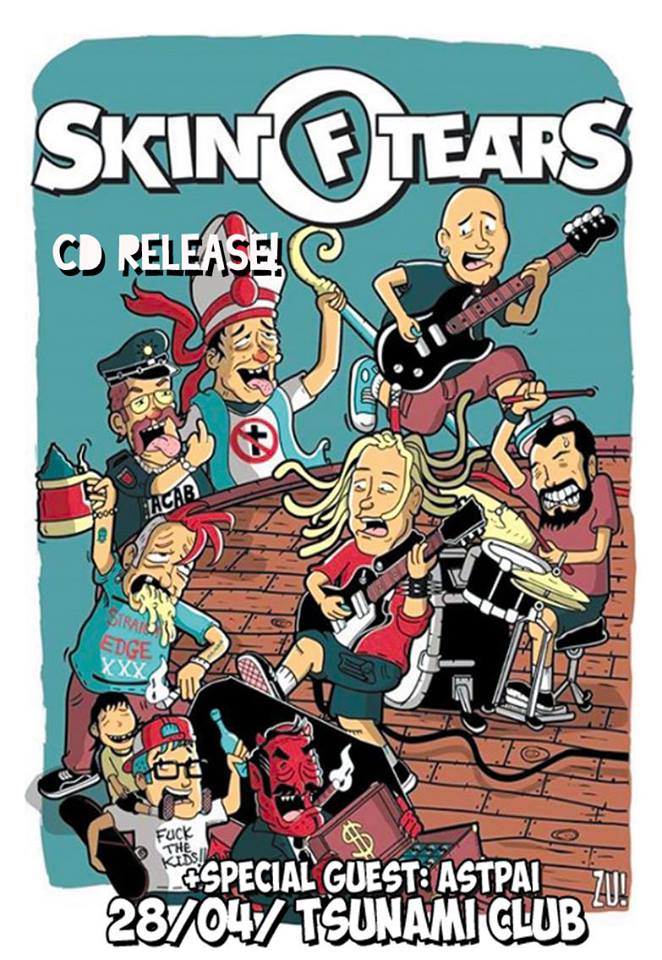 To pre order the album, please write us: order at skin-of-tears.de    or write us on facebook.com/skinoftears
we need your name, adress and we will write back the payment details.