22/03/19
2019 ....we love you! Great news. We 're going to play the Manchster Punk Fest 20th april. Zombie Shack 14:50 is the time! Checkout the Clashfinder. Be fair be there.
Another great confirmation: we will join the Groezrock LineUp. Saturnday, 27th april. To check the timetable click here.
We added some more shows to the tourdates.    

06/02/19
Happy (belated) New Year! Sorry, but we´ve been busy so far. There are some new Live Dates updated. We´re going back to the UK to play the Manchester Punk Festival in April..   Yiehaw. It´ll be great. And a Festival with a funny name Afdreiht&Buten. We´ll play the for free WarmUp Show. Don´t miss it.   
04/12/18
Tickets for THE HEIMSPIEL - X-mas Edition 22.12.2018 are available. HERE
03/09/18
So, it's September already and we had a blast playing some great club gigs and festivals with awesome bands this summer. PRH 1.8 was so great and we hope to get there again!

Thanx to all promoters, crews, audience and gear for the support. Checkout our bandcamp Shop to get one of these great SoT Skull Shirts, or knitted hats/ beanis for winter!
02/07/18
Friends! long time no news here, sorry for that. We just had a busy time.... 
We've played some blasting shows last month and we want to say thank you to all audience, promoters, bands and backstage teams, who gave us so friendly hospitality.
We have some (little) news. As you might know we were already sold out PRH 1.8 tickets, but we are going to get some more. So please contact us for our hot deal with ticket, "fake my day" CD  and free stuff.
18/04/18
NEW "Stairs down" black T Shirt.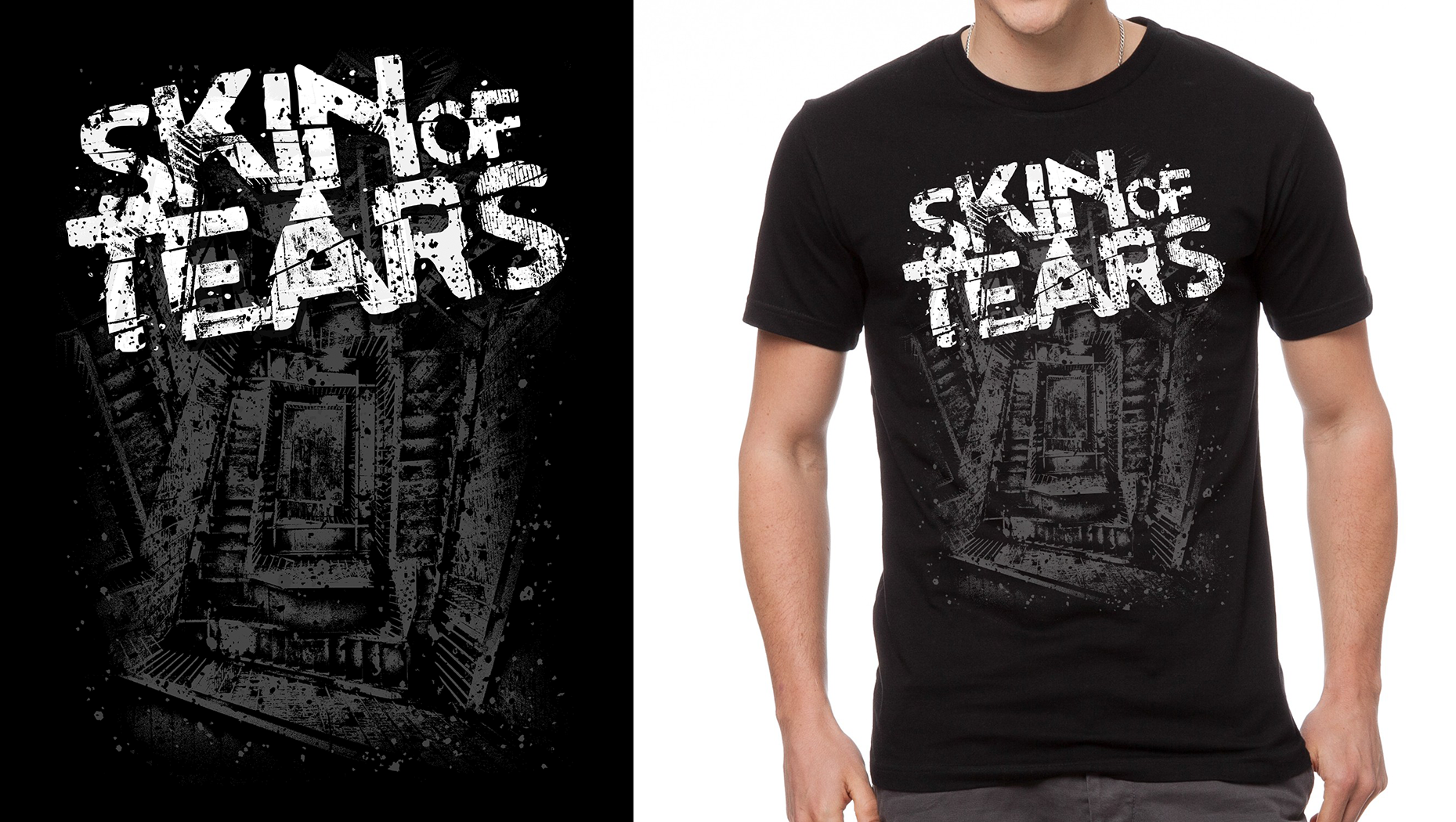 Like it, want it? Please mail us your order (sizes S-XXL) Diese E-Mail-Adresse ist vor Spambots geschützt! Zur Anzeige muss JavaScript eingeschaltet sein!, check our bandcamp site
https://skinoftears1.bandcamp.com/merch/shirt-stairs-down or get one @ the next SoT Show!
We still have some #PRH 1.8 Tickets incl. a CD and Stuff package to sell. Just check our site and contact us, if you want to order the PRH package and new Shirt.
#skinoftears #newmerch #prh18 #stairs #stereodesign #ak47 #smallbutangry
#josephboys
15/03/18
Long time no see...sorry for that, but we're really busy...doing .... stuff... you know ;-)
There a some Tourdates here to check out. We're playing some festivals and some club show. So, be there.
We also have new merchanside.... we have wool hats and beanies. Pictures on our order site (bandcamp) very soon!. Or.... order the cat in the bag: Diese E-Mail-Adresse ist vor Spambots geschützt! Zur Anzeige muss JavaScript eingeschaltet sein! the hats are looking so great!
05/01/18
Happy new year 2018, lads and ladies! 2017 was okay, but there's still space for 2018. 
The first news of 2018 aren't so bad!
We've recorded an old song (Alptraum) of german punk legends SLIME and this one is a part of Deutschpunk Schlachtrufe Compilation. Release date is 2nd Feb (bandcamp)!
Here are some infos from Funk Turry Funk (funkturryfunk.com)
Yeehaw!:
Unser Deutschpunk Schlachtrufe Sampler ist endlich via Bandcamp als Pre-Order verfügbar!
Jede Vorbestellung bekommt das Slime Cover von The Prosecution und das Terrorgruppe Cover von Marathonmann als Download vorab. Offizieller Release ist der 2.2.2018
Link: https://funkturryfunk.bandcamp.com/…/various-artists-deutsc…
Alle Gewinne gehen an Kein Bock auf Nazis!
28/11/17
Ein kleine Info für alle, die auf den Termin für das Heimspiel in WK warten. Es gibt in diesem Jahr kein Heimspiel! Stattdessen gehen wir auf ein Auswärtsspiel! und zwar am 15.12. in Euskirchen beim "Oh Kannenbaum 3.0".
Zusammen mit den Sewer Rats, Windowsill, The Colvins und Die Versenker
Außerdem bedanken wir uns verspätet bei Away from life Zine für die Einladung zum Stäbruch Festival. Es war auf jeden Fall eine Reise wert, auch wenn uns die Hardcore-Fraktion eher misstrauisch beäugt hat.
Und wir danken dem KUZ Pelmke in Hagen und Rantanplan für letzten Freitag. Das war ein fetter Abend und hat Spaß gemacht. 

25/09/17
Bochum...we had a blast last Saturday. Thanx to Punkrockersradio and stefan and thanx Bochum Rotunde, So What!, Antillectual, the Sewer Rats and Brutale Gruppe 5000. 
15 Years of Punkrockersradio. Happy Birthday!

Next show: 29.09.17 in Wermelskirchen AJZ Bahndamm with The Real McKenzies. Order yout ticket HERE.
07/09/17
New Gig added: 29.09.17 in Wermelskirchen AJZ Bahndamm with The Real McKenzies. Order yout ticket HERE.
21/08/17
Long time no see..... we would like to thank the audience, Emanuel Kuderna (belated happy birthday), Soho rockt Team and AtumnTree for a good night in Mannheim.
Next show is Bochum Rotunde 22.09. with our old friends So What!, Antillectual and with the Sewer Rats and Brutale Gruppe 5000.  15 Years of Punkrockersradio!
28/02/17
We had a blast last show in Hamburg. Thanx to everyone who was there, thanx Tosh and Markthalle Team and thanx to Loui Vetton, P.O. Box, Wisecracker and Narcoleptic...you were brilliant. Rawk!
#markthallehamburg #louivetton #pobox_band #wisecracker #narcolaptic #vivaconagua #skinoftears #vivaconskapunk
30/12/16
We wish everyone a happy new year! take care and see you in 2017!
12/12/16
Thanx everyone in Brasschat (special thanx to Tom,Kristien and Nick) that was a really good night! Also everyone and especially Cornelius in Wiesbaden and a big up to the Sigourney Weavers.
A big thanx to the promotor and KUBA Team and to Torben, Mandy for the hospitility and Schmuddelkatz. And we really had a blast last saturday in Walsrode. With a lot of love and greetings to Wiebke and the JUZ Team (i like food food is good), special thanx to the sound guys. What a great sound. And greetz to Manifestation and our old buddies from MIOZÄN! it's good to be back, guys, right?!? see you in the pit!
Yiehaw!
08/11/16
Thanx Jülich an KUBA Team for the wonderful evening. We had a blast and happy birthday KUBA! see you next time.
Next show:
26.11. Brasschaat (Belgium) - HobNob
18/10/16
Our short weekend tour is over and we have to say thanx to everyone in Siegen and in Kronach. That was a true blast. We would like to say thanx to Marco and Samuel, the local promoters and the teams of Vortex and Struwwelpeter. We'll see you all again soon. 
Next Show is:
29.10. Jülich - KuBa - 20 years of KuBa anniversary

11/10/16
Our BDBash is over and it was a hell of a weekend.
Thanx to everyone! Cheers!!!
Next Shows are:
14.10. Siegen - Vortex
15.10. Kronach - Stuwwelpeter
Be there!
Remember you can still order our NEW ALBUM - FAKE MY DAY and our new Shirts in our Shop!
30/09/16
 This Weekend is going to be BLAMtastic!

07/09/16
Thanx Kling Klang Team for the nice evening, Wegweiser and Sorry4Mygeneration (for sharing some hardware).

A huge Thanx to all the people in Wermelskirchen and the complete Bahndamm Crew. Smaltown fucking rules. Checkout the Compiltaion. Soon in our shop!
Next gigs are our 25th anniversary!
1.+ 2.10. again in Wermelskirchen - AJZ Bahndamm. Wirth great bands and friends.
Saturday 1.10. : NoOpinion, Berlin Blackouts, Cyanide Pills, Rasta Knast,
Sunday 02.10: So What, Statues on fire, Antillectual, Rantanplan
this will be a hell of a party. Tickets www.punk.de
25/08/16
Thanks to Ronaldo, SO36 Team, Knust Team, Turok Team, Destiny Tourbooking, the brilliant A Wilhelm Scream, the awesome Strung Out and the wonderful audiences. We had a blast.
#ronaldosbirthdaybash #so36 #strungout #awilhelmscream #rebelsbay #destinytourbooking #punkrock #live
19/08/16
Hey Ho, we have some new stuff in our shop! Check Out our new Shirt design. The first 10 orderer will get a fan package (post,sticker,stuff).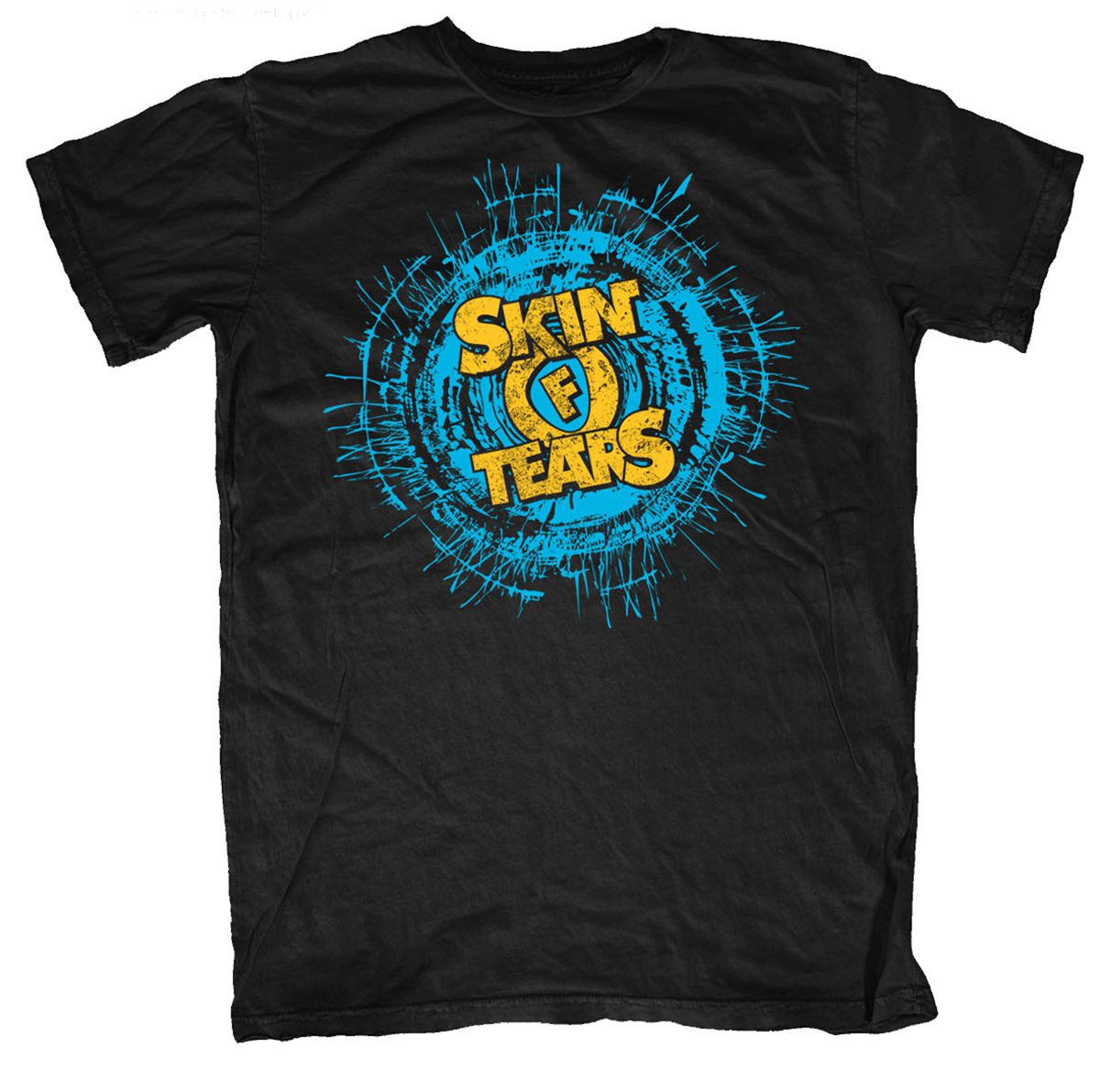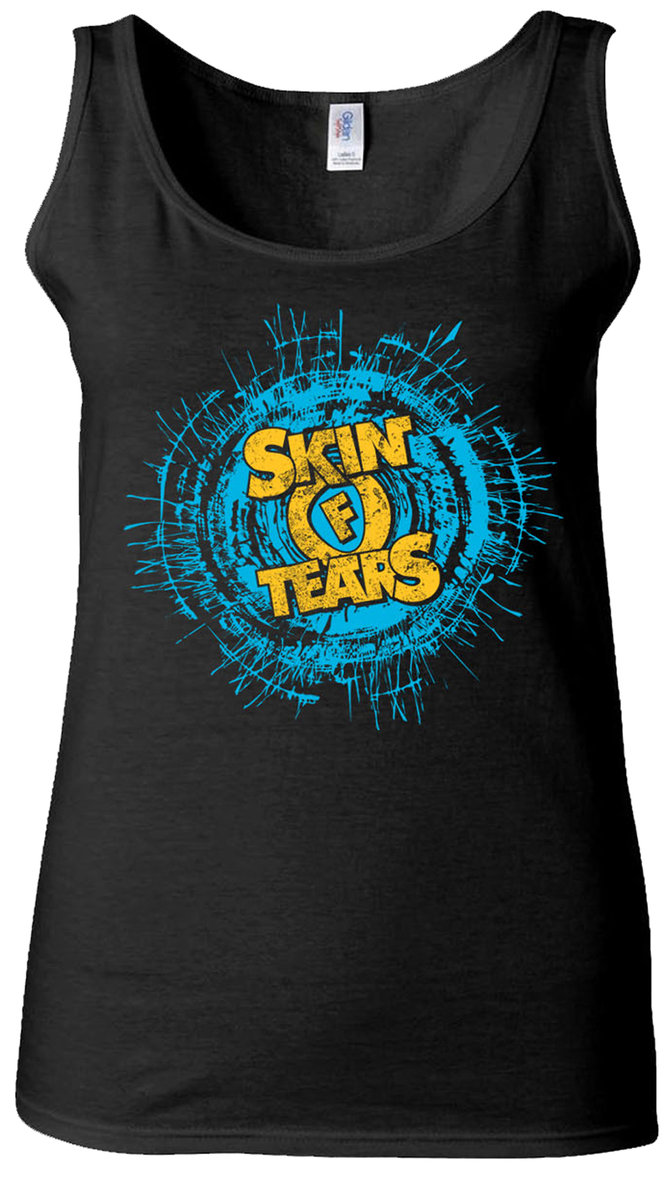 Order HERE
Yiiieeehaw!
18/08/16
First we would like to thank Qlosterschüffje in Cologne and Asi and everyone in front of the stage @ Venloerstrassenfest. That was great!
And we would like to thanx Nico and the beer & music team, Ronaldo and Destiny Tourbooking to let us support the brilliant A Wilhelm Scream and awesome Strung Out.

The both killed it yesterday in Essen.
We are really looking forward to play two more shows with this rad lineup. So, Hamburg - Kunst and Berlin - SO36 ...prepare to get slapped!

01/08/16
Thanx Cafe Central Weinheim Team and the nice audience, Authority Zero and The Dickies. That was a good night!
Here are some pictures from our show (28.07.) in Wermelskirchen by Gresle Photography. Thanx a lot. Great work.
You can still order our new Album here...
27/07/16
This Thursday! Authority Zero, Pears and Skin of Tears.
Our stagetime is 20h!(on time). Be there.
We'll play our new Album Fake My Day!

21/06/16
Aachen was great. Thanx to the mighty Good Riddance ...that was really huge! thanx to Nerve Guns, to Nico (beer & music) and the whole Musikbunker Team. We had a nice sunday evening.
Remember you can still order our NEW ALBUM - FAKE MY DAY. Yieehaawww!
05/06/16
Back from Schwerte. We had a blast at the Rattenloch! Thanx to Dead Koys, Rivershores and Siknotes. Great bands to checkout!
Next show will be 19.06. Aachen - Musikbunker with the mighty Good Riddance!
31/05/16
Check our FAKE MY DAY! Spot....14 Songs in 4 Minutes
17/05/16
Back from Belgium ... that was great! we shared the stage with really good bands (check out NØFX, Break of Day, Young Hearts, Coma Commander). Thanks to everyone that came out!
We'll release a tape (MC) of FAKE MY DAY!.....yes, that's oldschool.
to preorder click here ... lastexitmusic!
09/05/16
Back from Paderborn.... we had a blast! and to share the stage with punk rock legend TV Smith and the wonderful Moorings was so great. Thanx for the Dukes of the mist for the invitation. And now some words in german (for our hometowners).....
!!!WERMELSKIRCHENER KÖNNEN AB MORGEN (10/05/16) DAS NEUE ALBUM IN DER LICHBILDBUDE, KÖLNER STRASSE KÄUFLICH ERWERBEN.
die CD für 10€ und Vinyl (inkl. Downloadcode) für 14€.
Still ready to download and to order.... our NEW ALBUM - FAKE MY DAY.
Or write us order at skin-of-tears.de
07/05/16
Today... Paderborn - Kulturwerkstatt
Paderborn! we'll bring the new Album, come on and bring your canvas bags!
!!! Für alle Wermelskirchener!!!
am kommenden Sonntag auf "das Fest" wird es das neue Album "Fake my Day" käuflich zu erwerben geben.
Checkt die Lichtbildbude in der Kölner Str.
Erwartet werden 40000 Leute....wenn da nicht mindestens 38000 verkaufte Platten drin sind! ...
Wermelskirchen! supporte deine PunkRock Band.
Still ready to download.... our NEW ALBUM - FAKE MY DAY.
29/04/16
Thanks to all of you who supported us yesterday at Tsunami Club. We had a blast. And now it's time for you to to download our NEW ALBUM - FAKE MY DAY.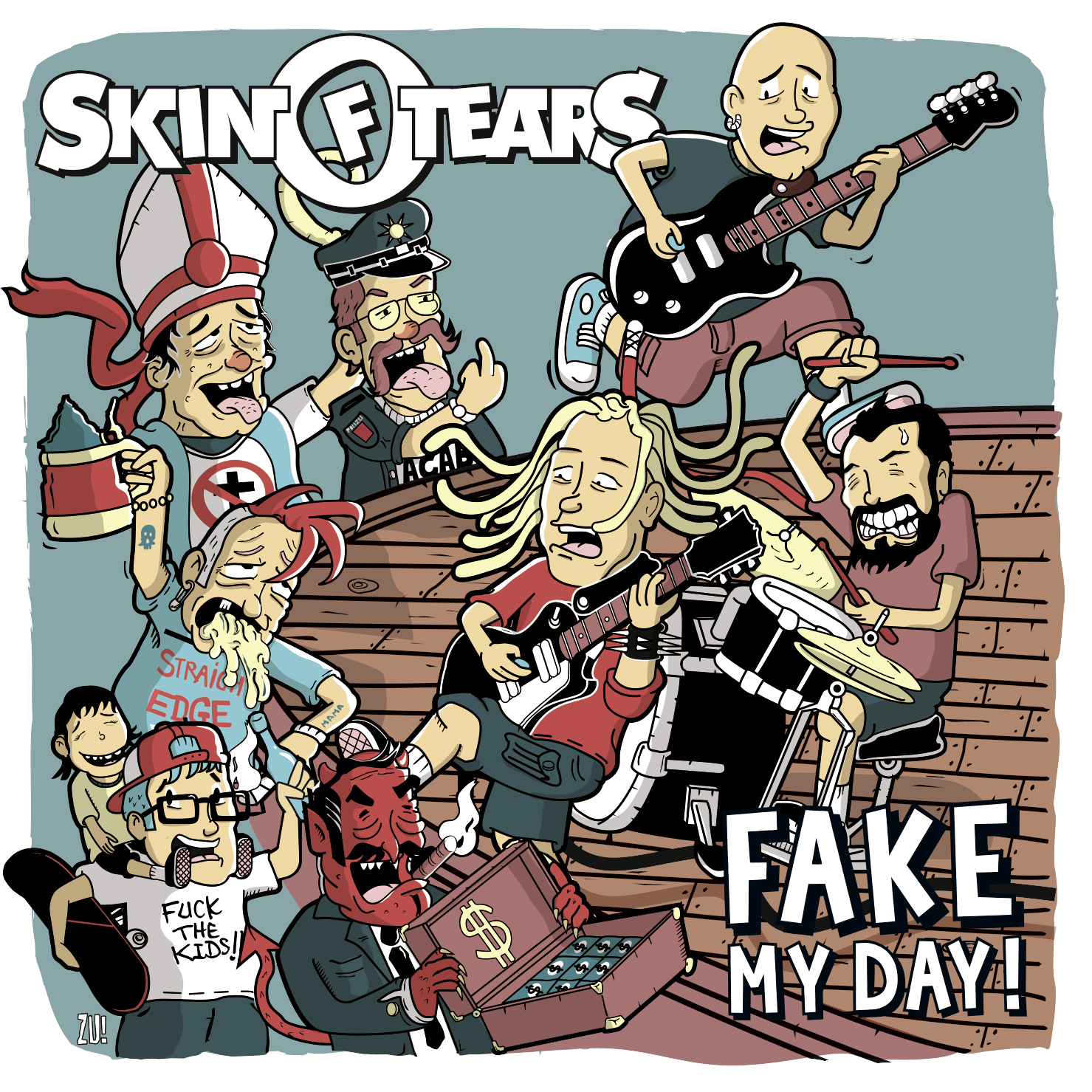 27/04/16
To order our new album "Fake my Day" please write us "order at skin-of-tears .de" or download your digital copy here (from 28/04!)

21/04/16
Our new album "FAKE MY DAY" will be released on 28th april. Available as vinyl, cd and download (and as mc!).
We will play a release show!  28/04/16 - Tsunami Club - Cologne + Astpai.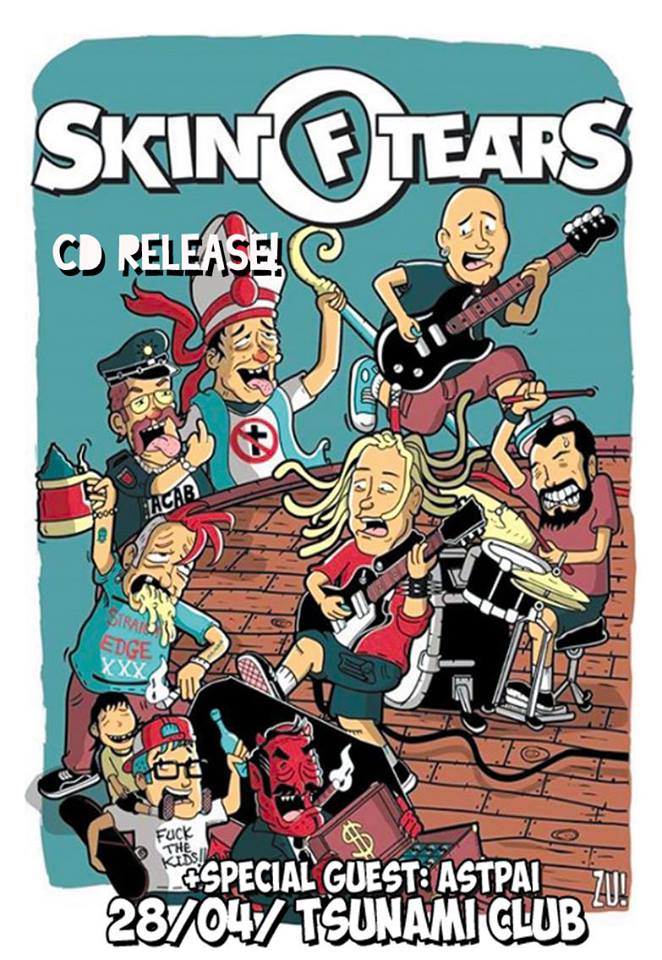 To pre order the album, please write us: order at skin-of-tears.de    or write us on facebook.com/skinoftears
we need your name, adress and we will write back the payment details.